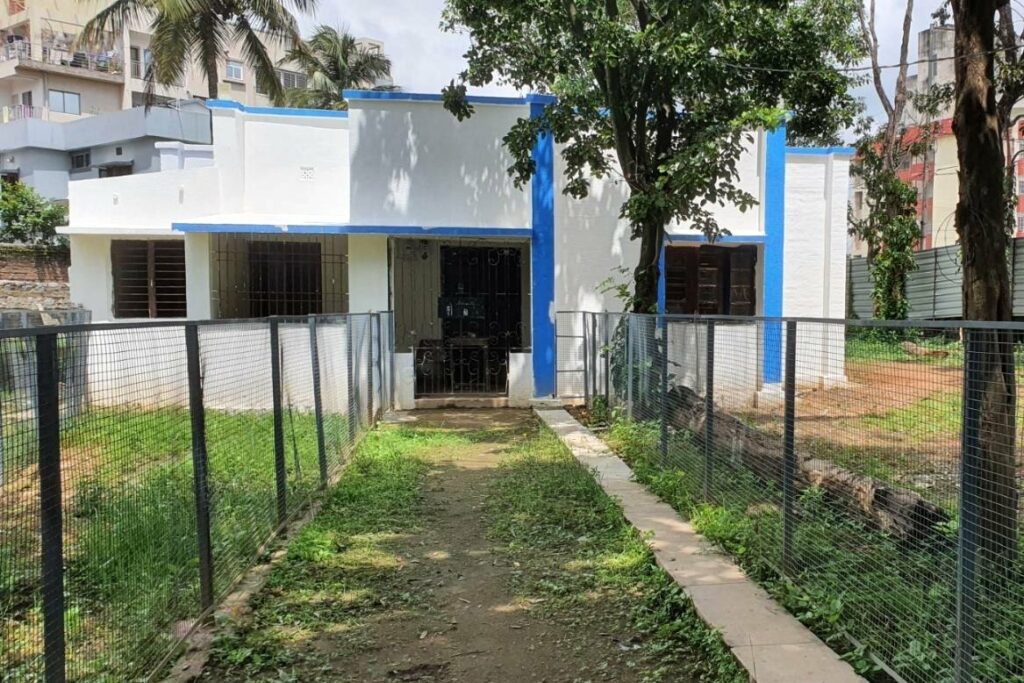 The first phase of our project for the erection of a child-friendly, attractive kindergarten in Ranchi, started in early 2021, has been completed with only a few months of Corona virus-induced delay. The final report has been sent to Die Kappe e.V., umbrella organisation for the Creativity School Centre Berlin, whose generous donations have made the start and implementation of this project possible.
The main focus in project phase 1 was on the renovation and repair of an empty building on the grounds of the YMCA headquarters in the center of Ranchi. A whole range of work has been completed or is already well advanced. The floors, masonry and roof of the building have been substantially repaired. Some extensions and new walls were added, and supply and sewage lines were laid. In the outdoor areas surrounding the building, the partly swampy ground was drained and better protected against the monsoon rains.
Our application for project phase 2 has already been submitted and approved, and we hope to be able to start working quickly, in order to complete the outstanding construction work as soon as possible. In addition, a strong focus will also be on the selection and training of the new kindergarten staff, as well as on the purchase of all necessary equipment and furnishing. The goal is being able to open the doors of our new reform pedagogical kindergarten for the children from the surrounding areas just in time for the new school year.