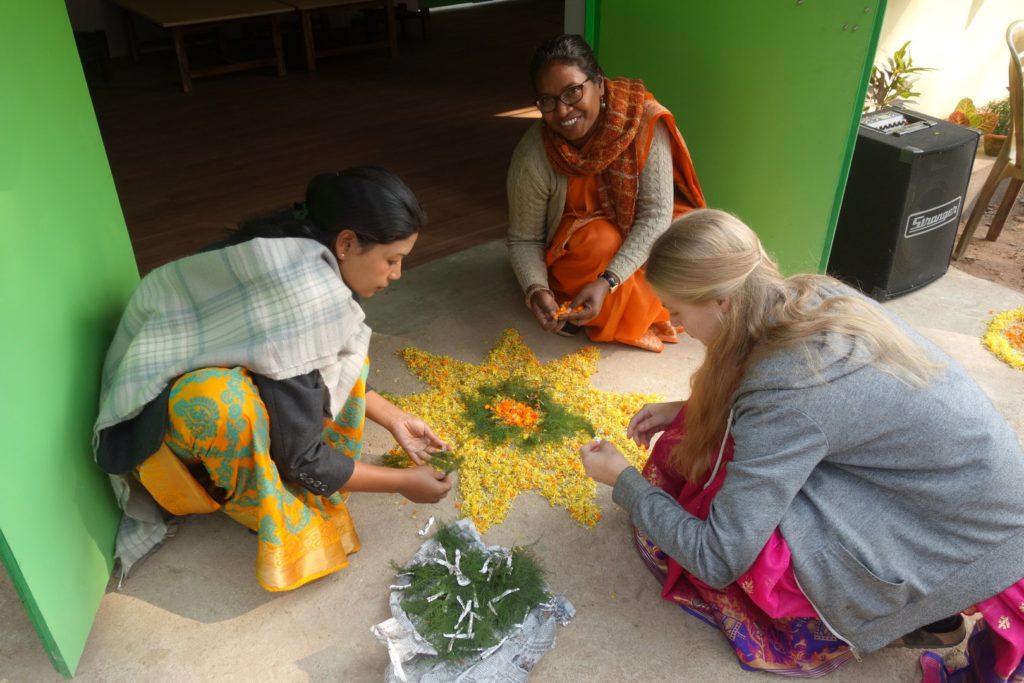 In mid January, the new Martha Kindergarten in Chaibasa has finally been finished and inaugurated with about 150 guests.
The last weeks before the opening have seen a lot of stressful work, in order to finish as much as possible on time. For this purpose, several members of our partner organisation SARJOM, the current 'weltwaerts' volunteers, as well as one ex-volunteer had come from Ranchi.
The kindergarten committee in Chaibasa decided relative spontaneous that a "small" opening ceremony with the members of the congregation could be held on Sunday. A "big" inauguration is planned for March, when a partner group from the Lichtenberg-Oberspree church district will be on visit in Chaibasa, amongst them also the kindergarten initiator Helga Ottow. The goal is to finish all remaining works until then.
The first children are coming to kindergarten regularly since 15th January 2019, and the business has officially started. A big relief not only for the parents, but also for the kindergarten teachers which, due to several delays, had already waited for quite some time to start their practical work.