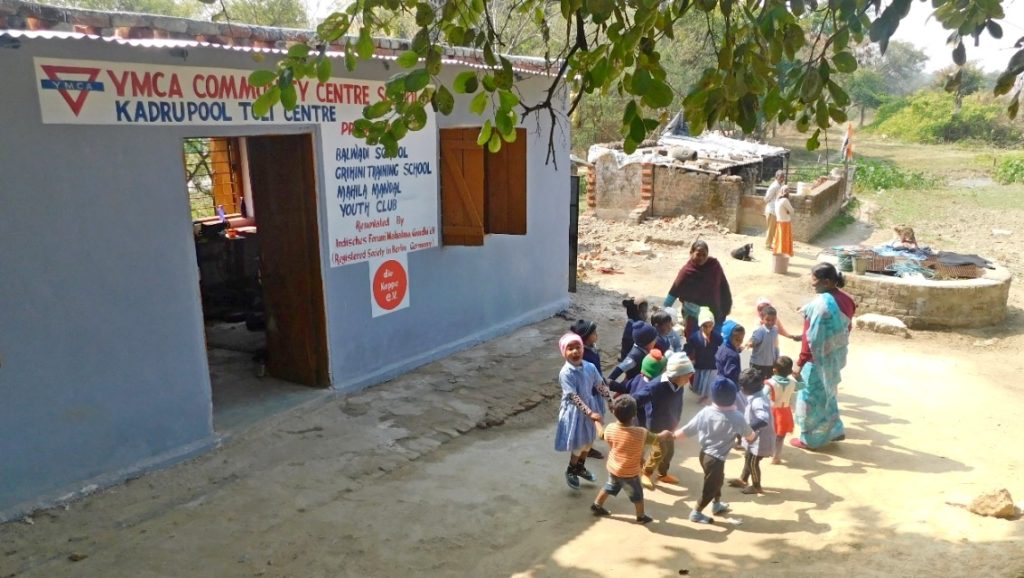 In an interim report on the Slum Centres project, which has been started in October 2019, our Indian partners – the YMCA Ranchi and Sarjom – have sent up-to-date information on the progress of the renovation of the centres. By now, 2 of the 3 centres have been renovated:
Slum Centre "Kadru Phooltoli"
Before the work began, all teaching materials, equipment and 16 sewing machines had to be temporarily removed from the centre. During the entire repair work the students went to another, former slum centre for their courses. A total of 12 workers were involved in the various phases of the work. First, the old roof sheets were removed and replaced with the new GI steel sheets. This took about four days.
Then the new cement flooring was produced, for which the former floor had to be broken up and the rubble removed. Necessary repairs to the walls, windows and doors were carried out before the walls were covered with a new fine cement plaster with a smooth surface. Finally, the painting work was carried out inside and outside and two new black boards were installed in the room. Just before Christmas, the work in Kadru Phooltoli was eventually completed.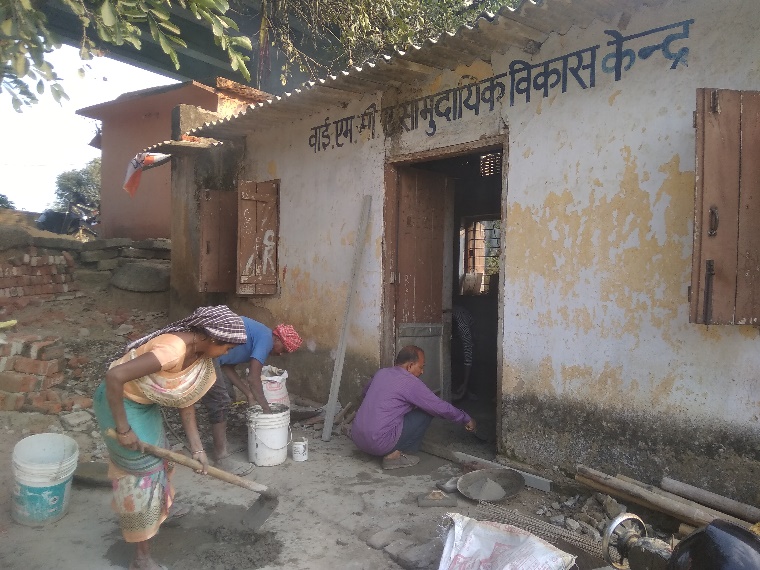 Slum Centre "Jagannathpur Centre"
Like the work in Kadru Phooltoli, the repair work in the Jagannathpur Centre also began with the removal of the old roof panels. The asbestos plates, which had not been changed for 40 years, already had several cracks. Within four to five days the roofing panels were replaced with GI steel sheets and the new roof was installed.
The regular lessons for the children could be continued during the working period, because the neighbouring community of the North Western GEL Church provided their rooms for the pre-school. On January 24, 2020, the Jagannathpur Centre was reopened and the children resumed their pre-school education at the centre, now in a new and attractive surrounding.